OXAWAY-EXTRA: Chemical Cleaner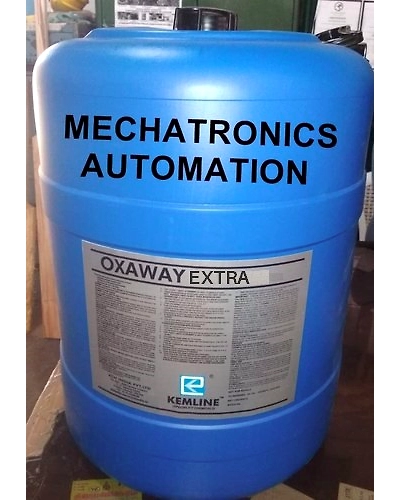 OXAWAY-EXTRA: Chemical Cleaner
| | |
| --- | --- |
| Brand | KCH |
| Minimum Order Quantity: | 1 |
| Accept Small Orders | Yes |
Write a Review
Cleans lime deposits, rust, scale, stain, mineral sediments and scum.
Effective on most metal surfaces including brass and copper.
Easy to use and versatile.
Economical – Dilutes upto 10 Parts with water.
Special wetting agents dissolve tough carbonates that hold deposit together.
Ideal for cleaning mixture trucks, heat exchanger equipment, condensers, brass and copper tubing, boilers, masonary applications like removal of excess concrete from new brickwork, mortar and lime scale, mineral deposits in fountains etc.
Safe to handle for end user.
Additional Information

Dilution:

For stain marks in toilets: Use direct


For descaling (boilers/condensers/cooling towers): use 1:10 parts with water.

For cement dropping cleaning : 1:4 on wards.

For radiator descaling : 1:4 with water.




Application Area: Hotels, Hospitals, Engineering Industries, RMC companies, Construction contractors etc.